Having a signature Christmas cocktail recipe on hand for seasonal parties is always a great idea! This cocktail gets a unique twist of flavor from the peach schnapps and cranberry juice—it's an unexpected but yummy combination.
If you're serving a big party with your Christmas cocktail selection, you can make pitchers ahead of time so guests can serve themselves. Or, you can pour one up in a jiff for anyone who needs a drink!
Christmas Kiss Cocktail Recipe
1 1/2 oz vodka
½ oz peach schnapps
1 ½ oz cranberry juice
Place ingredients in shaker with ice and shake until blended and cold. Pour into chilled martini glass and garnish with whole cranberries.
You can also serve this drink over rocks in a short glass.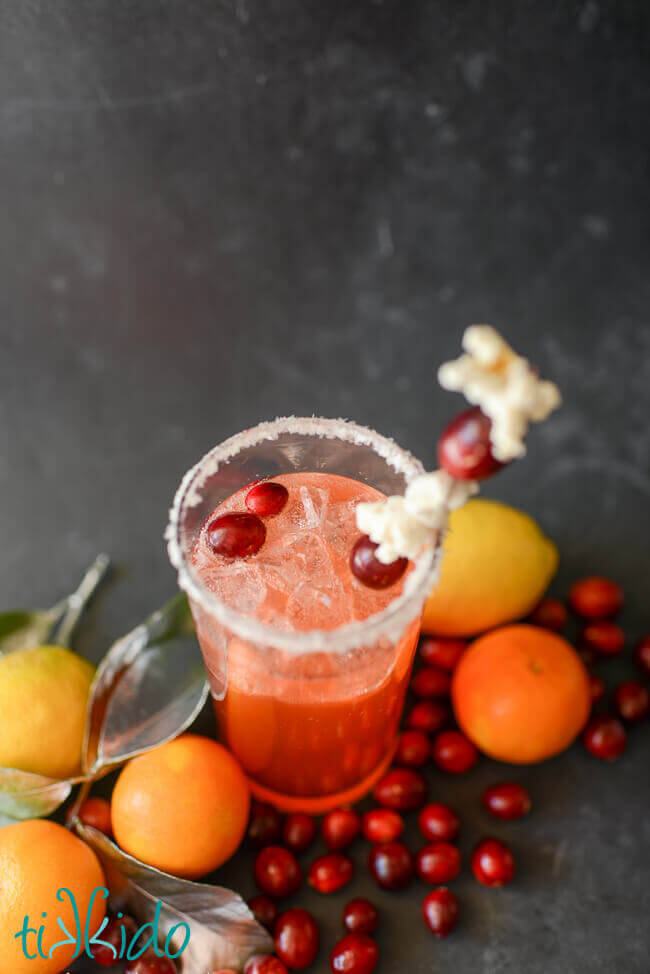 Other Christmas cocktail recipe ideas
Here are a few cocktail recipes that I really love and are perfect for any holiday party:
Warm drinks are great for the Christmas season, especially when it's chilly! Those cocktails are perfect candidates for whipping up in your crock pot and setting to simmer on low over the course of your Christmas party.
Title:
Christmas Cocktail Recipe – A Christmas Kiss
Mentions:
christmas cocktail, christmas cocktail recipe, cocktail party, cocktail recipe, drink recipe
Last Updated:
September 5, 2021